Amaral "AJ" Dullon
Technical Support
As technical support for Berman & Wright's Somerville office,  AJ performs field investigations to help diagnose building deficiencies and aid in the development of design drawings, project proposals, schedules, and cost estimates. He uses his knowledge of structural, mechanical and geotechnical engineering to assist in diagnosing design and construction deviances. He provides support in the development and maintenance of the scope and schedules of active projects.
AJ is currently a senior at New Jersey Institute of Technology pursuing a degree in Civil Engineering.
---
Bryan Keyes
Project Consultant
Bryan contributes to Berman & Wright as a Project Consultant in our Somerville office. He provides on-site field investigations to diagnose building deficiencies in a wide range of areas, such as structural, mechanical, and geotechnical issues and also develops drawings and graphic visuals. Bryan graduated from New Jersey Institute of Technology with a Bachelor of Science degree in Civil Engineering in 2017 and currently pursuing his Master of Science in Structural Engineering. Mr. Keyes' experience includes both small and large-scale residential and commercial projects, with regard to design and construction phases, renovations and preservation, deficiency investigation and diagnosis, and remediation design.
---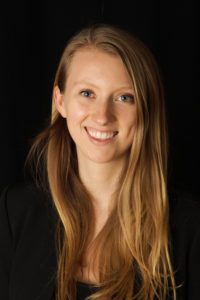 Emma McArdle
Administrative Assistant
As an administrative assistant with Berman & Wright, Emma supports project development, provides technical support, and manages the in-house operations of our Somerville, New Jersey office.
She has a large range of responsibilities from communication with clients and attorneys, contributing to data management, and preparing the final work product for our projects. Emma also supports the firm's business development and marketing efforts, supplements the content of technical reports, develops tabular and graphic information, photographic databases and other work product based on research and investigation findings.
Emma is studying Journalism and Statistics as a senior at Rutgers University.
---
Leslie Thornton
Executive Administrator
Leslie Thornton provides clerical support and technical assistance for prospective and active projects, while successfully coordinating the set-up of new clients with the Bookkeeping department. By tracking the status and progression of service agreements and retainers, she proficiently maintains consultant calendars of all projects and ensures that each department workload report remains current.
Through database development, report review, document controls, and technical support, Leslie aids in research and preparation of final work product produced for issuance to clients and attorneys.
---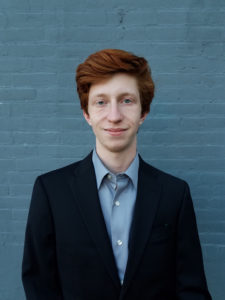 Ian Berman
Marketing Manager
Ian oversees communications and marketing for Berman & Wright. He maintains the firm's digital presence, advertising initiatives, and coordinates industry events for upper-management. Ian contributes to data management efforts and assists in the development of final work products for our projects and editing of content.
Ian graduated from Temple University with a Bachelor of Arts degree in Advertising.
---