B&W Announces New Project Director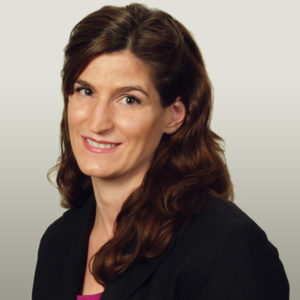 We are proud to announce the promotion of Erin Collins-Cecil, AIA to the position of Project Director!
A registered architect, Erin has a Bachelors of Architecture degree from the New Jersey Institute of Technology's Albert Dorman Honors College, and is a member of the American Institute of Architects.
Starting with Berman & Wright in 2005 as an Architectural Designer, Erin has a total of fifteen years of experience in the residential design/build and commercial rehabilitation fields.
Erin manages in-depth diagnostic/forensic investigations of building interiors and exteriors, and identifies deficiencies and damages. She examines, tests, and defines causes of building façade and construction issues, using specialized diagnostic equipment, and performs field testing using ASTM and other standards, ensuring that projects are technically sound, code compliant and executed efficiently.
Erin also skillfully initiates and reviews the technical functions of a project to ensure further development of design and investigation operations; including project management, strategic planning, problem solving, contract negotiations and report writing.  Her ability to interact with clients and all parties involved in the construction ensures that projects stay on task, on time, and moving forward to completion. Erin maintains strong professional relationships with all third party contractors, attorneys, and clients, and she is an invaluable asset to our management team.
Congratulations, Erin!
---