Built to Last: General Rules of Thumb for Estimating the Useful Life of your Building Envelope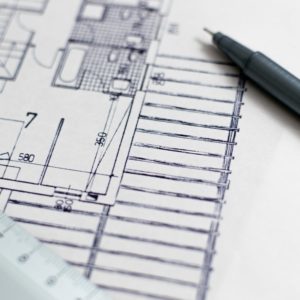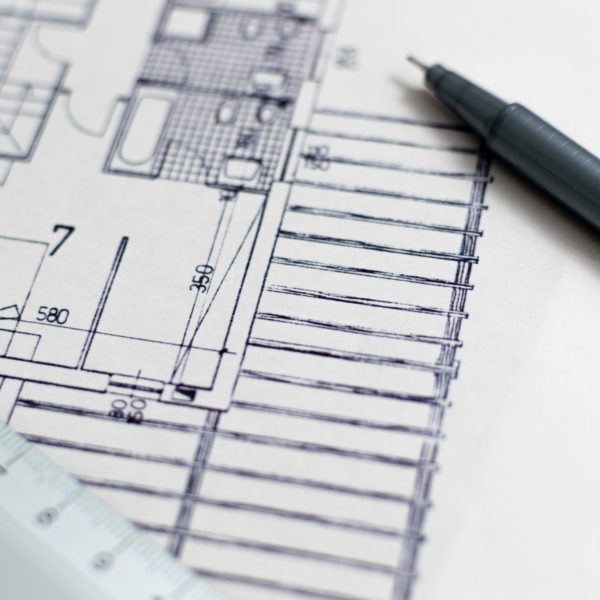 By:  Erin Collins-Cecil, Assoc. AIA, Project Consultant/Architectural Designer
Common perception used to be that older homes were "built to last;" quality craftsmanship and building materials were the norm.   However, that perception has changed to "everything is disposable."   Has the quality of construction and materials declined over time?
Technology, new manufacturing processes, and improved transportation infrastructure have resulted in a greater variety and availability of building materials.  Although there are still trade specialists such as brick masons who can be considered experts in their field, many construction workers have not been educated as to proper installation practices of these new materials, nor how they integrate with the work of other trades.  In addition to proper installation, other factors that will affect the longevity of building materials are geographical factors and the microclimate of the site.  Further, once installed, most building materials and systems require periodic maintenance to achieve maximum performance.  For example, brick exterior walls will require mortar joint re-pointing, and stucco systems could benefit from hairline crack repairs.
Roofing, cladding  materials, windows, and doors which together comprise your building's exterior "envelope," have an estimated "normal economic life."  Miller+Dodson Associates, Inc., Capital Reserve Consultants, defines the normal economic life as "The number of years that a new and properly installed item should be expected to remain in place."  The normal economic life of a building material should be listed in your building's capital reserve study.
In the absence of a capital reserve study, the average life expectancy for components of a building enclosure can be estimated as follows:
Roofing Materials
Asphalt Shingles                               20-30 years
Copper or Metal Roofs                   40-70 years
Copper Gutters                                 50 years
Copper Downspouts                      100 years
Aluminum Gutters                           25 years
Low Slope Membrane:

TPO (PVC)                               10-20 years
EPDM (Rubber)                      15-25 years
Modified Bitumen                  20 years

Slate Shingles                                    60-150 years
Steel Gutters & Downspouts       20 years
Cladding Materials
Manufactured Stone Veneer        50 years, with maintenance every 10 years
Aluminum Siding                               25-40 years
Brick Cavity Wall                               50-100 years
EIFS                                                        20-50 years
Fiber Cement Board                         45-100 years
Stucco                                                   30-50 years, with repairs and maintenance every 10 years
Vinyl Siding                                         25-60  years
Wood Siding                                        20 years
Balconies and Decks
Composite planks                            8-25 years
Structural wood members           10-30 years
Vinyl Balcony Membranes           10 years
Wood planks                                      15 years
Windows
Aluminum or Clad                           15-30 years
Skylights                                            10-20 years
Vinyl                                                     20-45 years
Wood                                                   30 years
The estimated economic life of building materials can vary greatly!  As indicated, the difference in expected useful life varies with the quality of the materials, craftsmanship, normal and routine maintenance, along with geographical factors and the microclimate of the site.
Most building envelope components have a manufacturer's warranty, or guarantee, for a certain period of performance, however, because warranties are not intended to cover a building material for its full normal economic life, warranties will differ from the typical useful life listed above.  If you suspect that a roofing or cladding material is not performing as intended, it is best to first check the material warranty.  Most roofing and cladding materials have a warranty that covers only the material if it is installed according to manufacturer recommendations.  In some cases, typically for stucco, EIFS, and low-slope membrane roofing systems, a warranty will only be provided if it is either installed by a certified contractor, or a manufacturer representative has inspected the installation of the material and believes it to be correct per the manufacture's details.  If a material is covered under warranty, the manufacturer will likely send a representative to your site to determine if the material itself is prematurely failing, or it the failure is a function of improper installation, and make recommendations on how to remediate the issue.
In most cases, a building professional, such as an Architect or Engineer, should be consulted to evaluate the roofing or cladding material, and determine if replacement is necessary. The building professional can develop drawings and specifications for the installation of new materials, which should incorporate flashing and weather barriers, required to meet building code requirements and to promote the longevity of the individual materials and the building as a whole.
All building envelope materials will need to periodically be replaced or repaired and maintained. If installed properly and coordinated with appropriate weather barriers and flashing materials, the building envelope can be considered to be "built to last."
References:
http://millerdodson.com/
Fannie Mae, Instructions for Performing a Multifamily Property Condition Assessment (Version 2.0), Appendix F Estimated Useful Life Tables, form 4099F, 2014 https://www.fanniemae.com/content/guide_form/4099f.pdf
One Response to "Built to Last: General Rules of Thumb for Estimating the Useful Life of your Building Envelope"
---